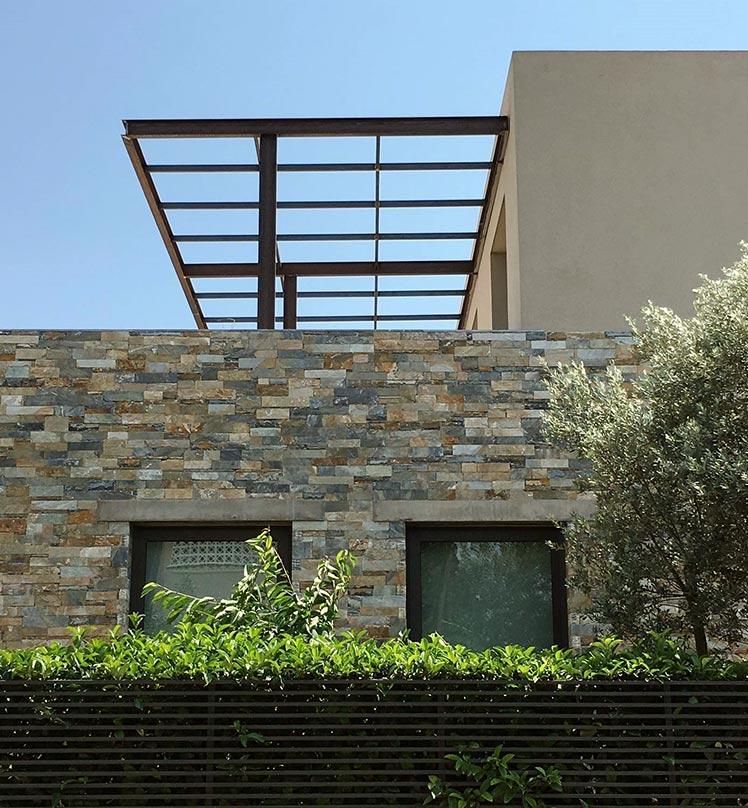 KOKORELIAARCHITECTS is a multidisciplinary architectural practice, with offices in London and Athens. It was founded in 1983 by Eleni Nikoloudaki- Kokorelia.
Our design approach closely relates to our interdisciplinary view of architecture. We tackle each project by investigating the ongoing interplay between detail and overview, building and context, function and aesthetic. We focus on the inventive use of different materials, the quality of the light and the relationship between the building and its surroundings. We give a strong emphasis in the process of developing the brief, and treat each client as unique with respect to site, brief and budget. We are engaged in a broad selection of projects from large scale buildings to small scale installations. Our body of work includes residential, new built as well as refurbishments and renovations, offices and commercial buildings.
Our team consists of architects, engineers, interior designers as well as landscape designers. This gives us a diverse pool of knowledge to draw from and it allows us to adapt according to the needs of each project. We enjoy collaborating with craftsmen, artists and consultants, as each brings a different depth. Our practice has a strong record of being involved in the construction process, usually through construction management or through site supervision.
We consider our specialty to be high quality, bespoke architecture and enjoy the challenge of working on a range of projects. Our aim is to create innovative and environmentally responsible buildings that respond to, as well as influence, their environment.
concept design
detail design
planning
construction documentation
interior design
site supervision
project management
budgeting
consulting
construction management